NZ UNIFORMS
NZ Uniforms was started in Wellington in 1994
and is proud to be family owned and operated.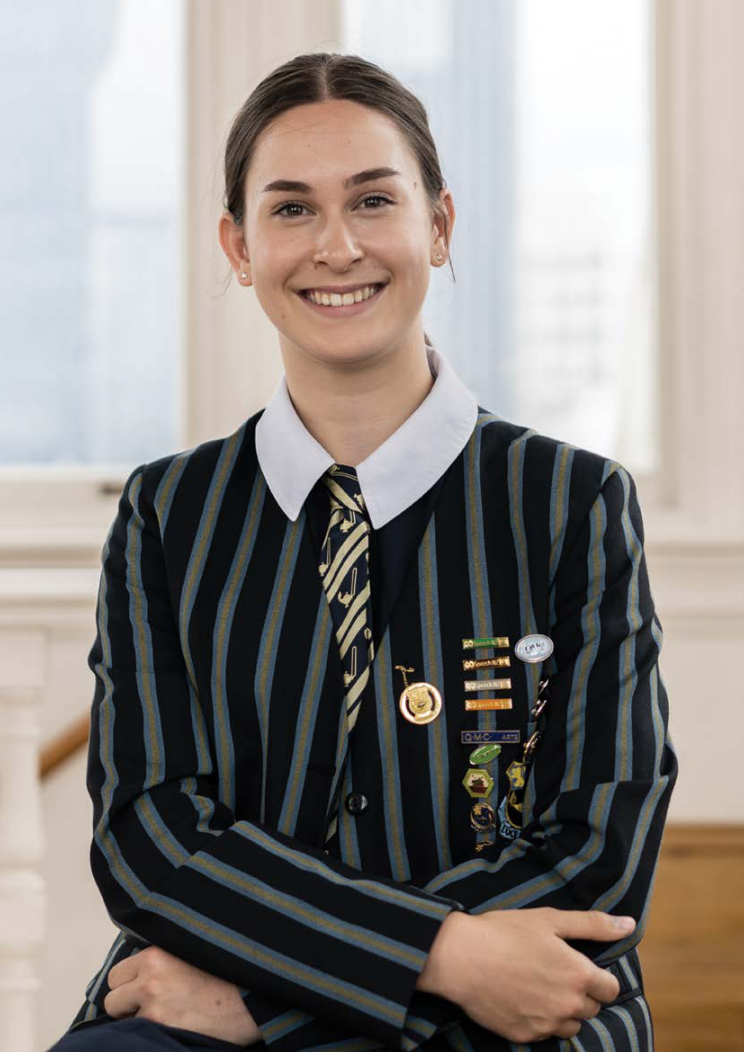 Our product range is one of the largest in New Zealand and we cater to the business, sporting and school markets.
We are unique in that we offer wholesale and retail which gives our customers great options when providing uniforms.
For instance, in the school market we retail on behalf of 220 or more schools and wholesale to over 200 schools. Our uniform partners have the choice of whether we retail on their behalf or wholesale directly to the business, school or club for their distribution.
We guarantee to give you and your team exceptional service. Our vision is that every school, business and sports club in New Zealand use uniforms to build belief and pride in carrying out their purpose.
We make uniforms that give you and your team the opportunity to present your brand and image to their full potential.
Wearing is Believing.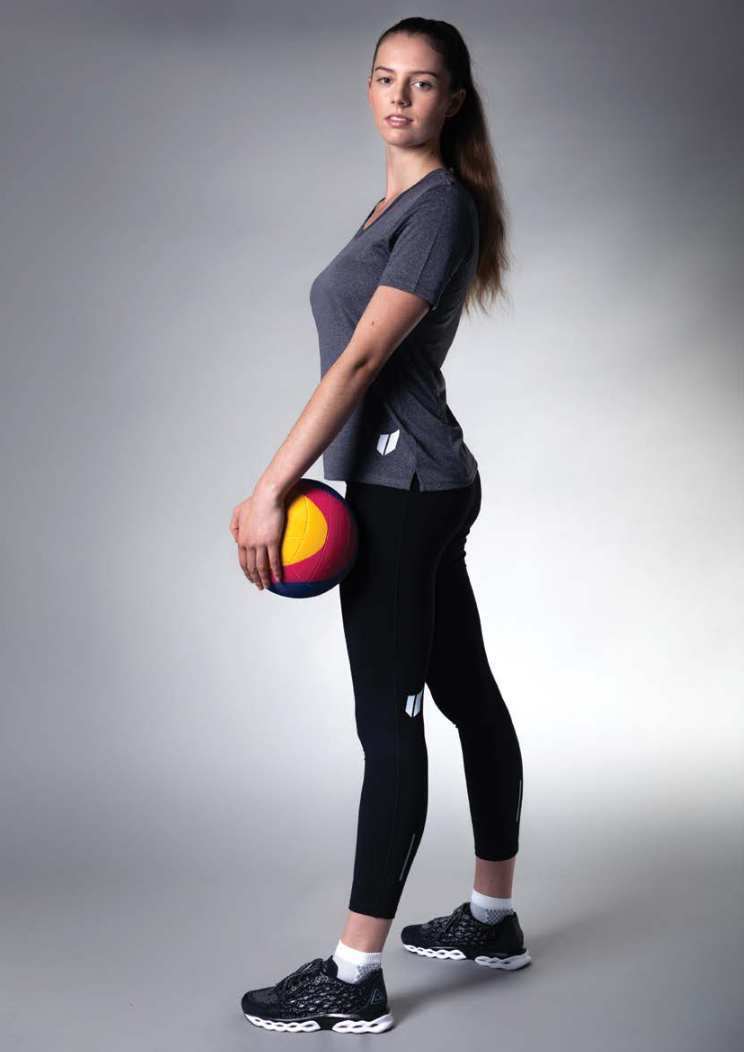 WHAT WE DO
WE HAVE OUR OWN FASHION DESIGNERS, AND WE DO IT ALL—UNIFORMS, SPORTS GEAR AND HARDWARE. WE CAN RETAIL ON YOUR BEHALF FROM ONE OF OUR 20 NATIONWIDE LOCATIONS. OUR STORES ARE BIG, CONTEMPORARY AND REPRESENT YOUR UNIFORM IN THE BEST LIGHT. WE CAN PROMOTE YOUR BRAND FROM OUR RETAIL LOCATIONS, PERHAPS ON ONE OF OUR DIGITAL BILLBOARDS. WE CAN WHOLESALE DIRECTLY TO YOUR SCHOOL, BUSINESS, CLUB OR YOUR FAVOURITE RETAILER. WE MANUFACTURE IN NEW ZEALAND, THE PACIFIC ISLANDS AND ASIA. WE RETAIL, WHOLESALE AND SELL ONLINE. YOU CHOOSE. WE PROVIDE A DEDICATED ACCOUNT MANAGER TO EACH CUSTOMER WITH BACKUP FROM OUR CUSTOMER SERVICES DIVISION. WE GIVE BACK TO THE COMMUNITY. WE GUARANTEE OUR QUALITY, DESIGN, DELIVERY AND COMPETITIVE PRICING. WE OFFER FREE WAREHOUSING FOR OUR WHOLESALE CUSTOMERS AND A RANGE OF PAYMENT OPTIONS FOR OUR RETAIL CUSTOMERS.
OUR RANGE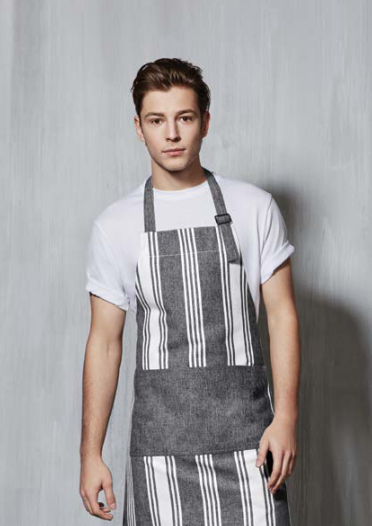 BUSINESS UNIFORMS
NZ Uniforms offers a huge range of business uniforms with specific categories for the corporate, health, service, trade and hospitality sectors. If you have a business, we have your uniform with plenty of choices from our ex-stock range.
We also design and manufacture bespoke uniforms where our ex stock range does not offer something that suits your work, brand or colours.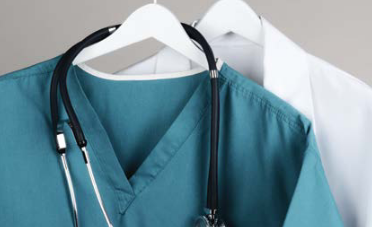 HARDWARE AND MEDICAL
Our range of sports hardware and medical equipment gives you options for all sporting codes and pursuits. Our range is one of the largest available where you can order anything from a netball through to a tent. We have medical kits to cater to all levels of sport.
HI VIS WORKWEAR
Our range of workwear is tough, comfortable and most importantly safety compliant.
All products are stringently tested to ensure exceptional performance. Add your logo and you've got a great quality workwear uniform.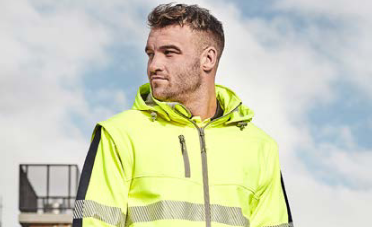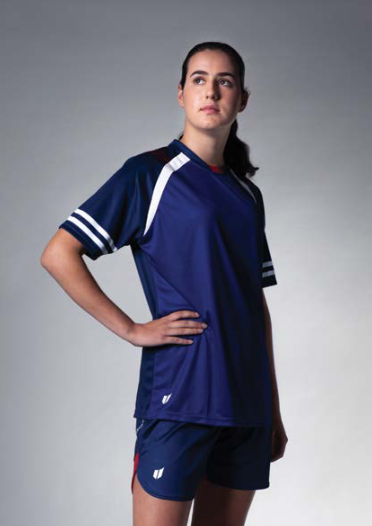 SPORTS UNIFORMS
We are the exclusive distributor of the CODE Sport range.
Designed by specialist sport uniform designers using the latest technological fabrications and designs, the CODE range includes Everyday lifestyle and training gear and specialised custom-make Gameday gear for your school or club that covers every sporting code.
The CODE brand values are about sportsmanship, fair play, team work, standing by the coach, respecting the ref, winning with class, losing with grace, acting with dignity, bettering our best and working together.
This CODE we honour on and off the field.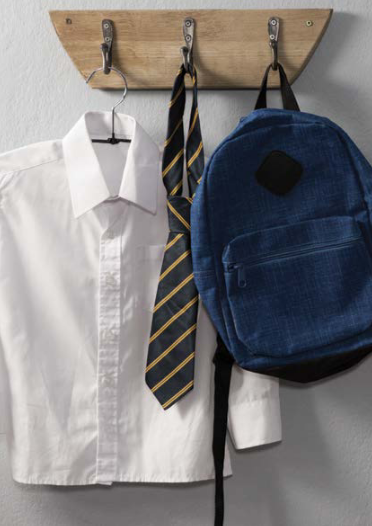 SCHOOL AND PE UNIFORMS
NZ Uniforms offers an extensive range of school and PE uniform items including formal blazers, shirts, skirts, kilts, le faitaga, shorts, and trousers for high schools, through to cargo shorts, polo shirts and polar fleece for primary schools.
Our qualified fashion designers can work with your school to either fully design your school's uniform or help with a minor design change. Your uniform can be individualised, or you can choose from our large range of ex-stock product ready for branding with your logo.
Our retail stores also stock well-known brands of school shoes and sandals, socks, hair accessories, school bags and belts.
OUR BRANDS
We give you the very best selection of uniforms
and sports brands to make your choice easy.
Uniforms are all about quality and longevity while providing a style
that is both classic, contemporary and provides pride in belonging.
Ask us about our top brands.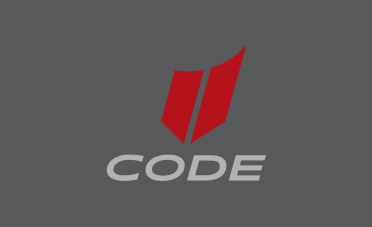 CODE
The CODE brand was launched in 2018 and is available exclusively from NZ Uniforms. CODE is an innovative sportswear range designed by specialist fashion designers. It covers Everyday lifestyle and training gear through to specialised Gameday gear for on field, turf, court, track, aqua or gym.
CODE is about fair play, team work, standing by the coach, respecting the ref, winning with class, losing with grace, acting with dignity, bettering our best and working together.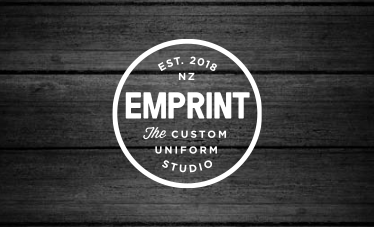 EMPRINT
Emprint is NZ Uniforms' Custom Uniform Studio. Choose any tee, cap, hoodie, or polo branded with your team name, business name or favourite player's number—or have your logo added with embroidery or print. Emprint caters for single orders through to regular team orders. Our very first dedicated Emprint store is open now on Thorndon Quay in Wellington and all other stores have dedicated Emprint Stations.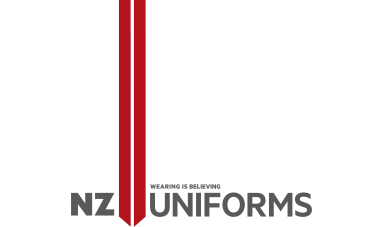 NZ UNIFORMS
The NZ Uniforms range of school uniforms is extensive
—it has to be when you are providing uniforms to over 400 schools. We cover all types of formal uniform from kilts and blazers through to polo shirts and cargo shorts. We use high grade fabrics for all uniforms and provide a unique 700% guarantee to give you absolute confidence in our quality and production.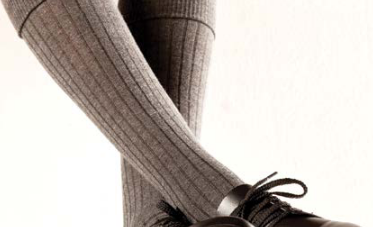 BUNNELL SOCKS
Bunnell Socks are designed in New Zealand and manufactured to the highest quality providing maximum support and comfort. Bunnell Socks feature comfort padding underfoot, reinforced toes and heel, ankle and calf support and fabric breathability. Perfect for school and everyday wear and available in all NZ Uniforms stores and online.
TERM 1
The Term 1 range is a high quality school uniform range that offers market-leading value. All items are ex-stock and available with or without your logo.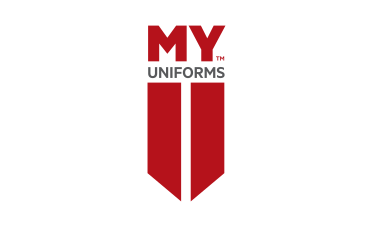 MY UNIFORMS
My Uniforms™ makes ordering uniform easy leaving you time to focus on what's most important—running your business.
Simply upload your company logo and apply to our pre-selected range or choose your own garments from our huge selection.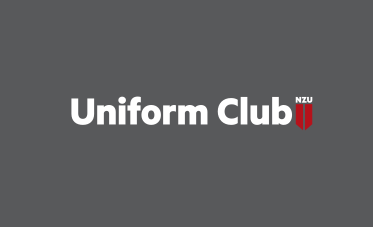 UNIFORM CLUB
The Uniform Club helps you save for your child's school uniform throughout their school journey.
Add regular payments to your Uniform Club account in-store or online and use your Uniform Club card to buy uniforms and other product for back to school or when you need to.
Keep track of your current orders, edit our team member's wardrobe and re-order garments through your personalised My Uniforms™ account.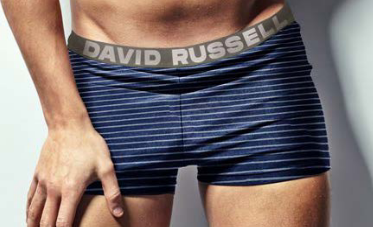 DAVID RUSSELL
David Russell exemplifies what guys are looking for in underwear. They fit, feel and look good. They are the best for every occasion and every day of the week. Perfect for school or everyday wear and available exclusively in all NZ Uniforms stores and online.
DID YOU KNOW?
NZ Uniforms stocks a wide range of sportswear and uniform brands including: Anvil, Ascent, AS Colour, Aurora, Biz Collection, CCC, Caliga Romans, Clarks, Dr Martens, Hush Puppies, Jansport, Kelme, McKinlays, Result, Skechers, Vans.
OUR UNIQUE OFFERING
We make the garments you want. Bring us your idea and we'll develop it and take it through to the finished product. We can also provide ideas once we are introduced to your brand, your story and your purpose.
You can choose garments from our stock service range or we can make customised garments unique to you.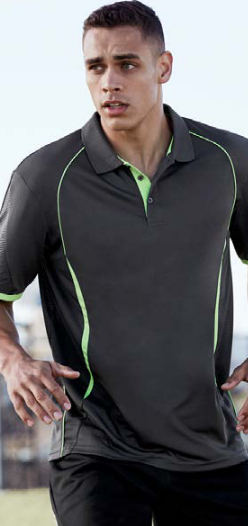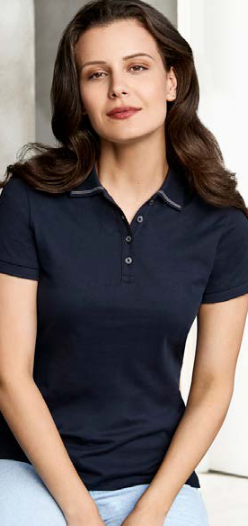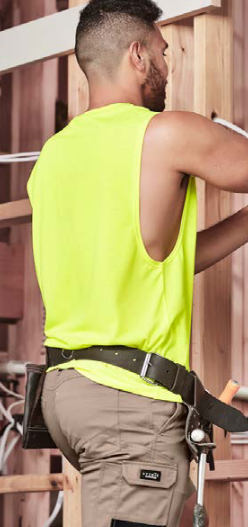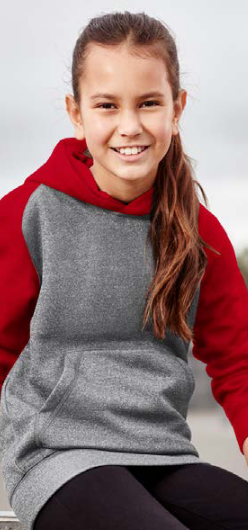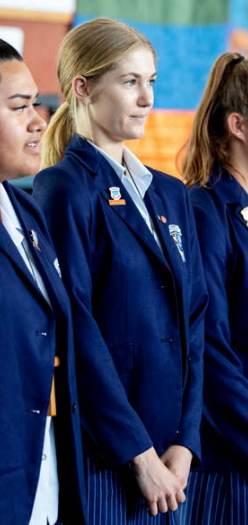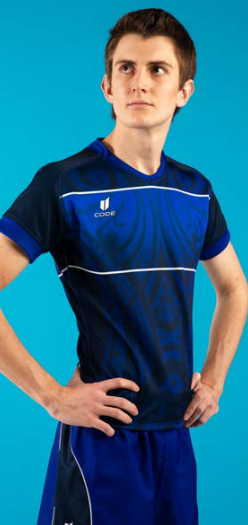 OUR GUARANTEE
WE GUARANTEE THE QUALITY OF OUR WORK, OUR FABRICS AND OUR COLOUR CONSISTENCY. WE'LL GET THE STYLE, DESIGN AND EMBELLISHMENT RIGHT, AND WE'LL DELIVER TO YOU ON TIME.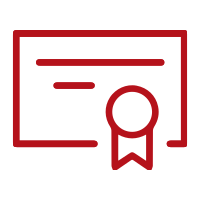 GUARANTEE
Our fabrics are rigorously tested before we proceed to bulk production.
We've worked with uniforms for nearly 30 years and understand what uniforms need to withstand day to day.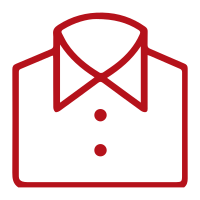 FABRICS
We choose the best fabrics for our garments and have high manufacturing standards we guarantee our products against manufacturing or fabric defects.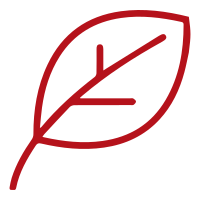 FACTORIES
We choose to work with factories that are accredited, have safe work practices, remunerate their staff well and have sound environmental policies.
NZ Uniforms does specialty short-run production in New Zealand. Our factories in Fiji specialise in knitwear, woven shirting, jackets, and sportswear. Other bulk manufacturing is done in Asia.
We regularly visit our suppliers in New Zealand, the Pacific and Asia.
OUR DESIGNERS
OUR UNIFORMS ARE DESIGNED WITH YOU IN MIND. FROM MINOR UPDATES TO A COMPLETE OVERHAUL, WE MAKE THE DESIGN PROCESS A SIMPLE ONE.
Our fashion designers have one goal: For your brand and identity to be reflected in all of your garments, right down to the fabric selection, trim detailing and patterns created.
How does it work?
After an initial meeting with you to discuss your brand's history (as well as your future goals and uniform preferences), we'll proceed with storyboards to help visualise the end goal—this makes sure we're all on the same page with the project scope and deliverables. We'll take care of fabric samples and the behind-the scenes nitty gritty and all you have to do is review the designs we put in front of you until they're the perfect embodiment of your brand's identity.
CONTACT US TODAY FOR YOUR NO OBLIGATION UNIFORM REVIEW.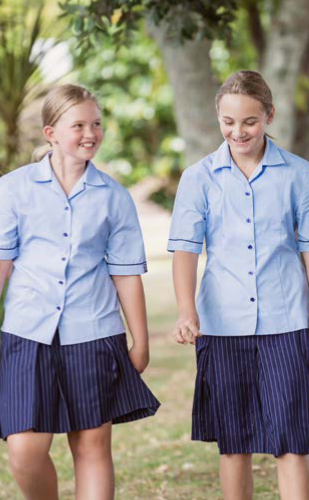 CASE STUDY
Carmel College
uniform re-designs
Designed by Jessica Bunnell
---
THE BRIEF
Subsequent to a logo review by the school, Carmel College recognised that their uniforms needed to better reflect their newly established brand aesthetic. We were asked to re-design their entire range— from everyday skirts to formal blazers—to create a new range that was contemporary from fashion to fabric and would instil pride in belonging.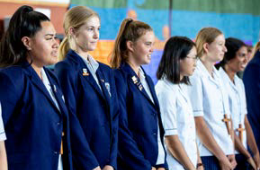 THE RESULT
On-brand, on-brief, modern, timeless, fit-for-purpose and worn with pride.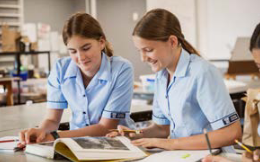 OUR STORES AND SERVICES
We want you to enjoy a unique uniform shopping experience. Our stores are modern and spacious with multiple fitting rooms, well-displayed uniforms, engaging imagery and fully trained Uniform Consultants.
OUR STORES
Our stores retail school uniforms, business uniforms and sports club uniforms on behalf of our customers. You will also find merchandised our large range of ex-stock uniforms available for immediate embellishment for your business, school or club.
Our partner schools, businesses and sports clubs each have their own online web store to supplement our instore service, so you can place uniform orders any day, at any time with delivery to your door or click and collect.
Our stores keep up to date with each uniform policy from our partner schools, businesses or sport clubs so we can give you the best advice in-store.
We understand that uniforms are an investment. We offer a uniform-naming service to help identify items that can go missing.
We also understand for our retail customers the expense can be challenging. With NZ Uniforms, you can choose to pay in several ways:
Uniform Club: Means you can make small, regular payments into your Uniform Club account and then use this when uniform items are needed.
Zip: Allows you to get what you need now and pay over four interest-free payments.
WINZ and charities: Enables us to work closely with WINZ, other social services, and charities to help students into school uniforms.
Credit card, Eftpos, or cash: We accept all major credit cards.
Our NZU voucher scheme.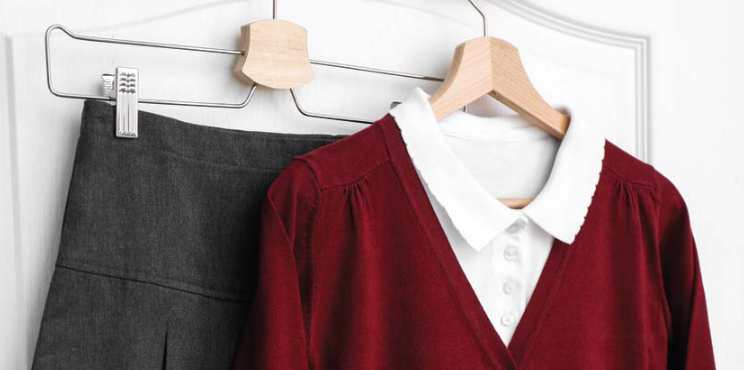 WHOLESALE
If your school has its own uniform shop, we can fund, source and warehouse your uniform items (saving you time and money). You only pay when you draw down stock via your online portal.
Our design team can propose a uniform review on all or part of your existing uniform—on brand and tailored to you!
A dedicated Account Manager will work closely with you and your school.
WEBSHOP
This is the perfect solution for schools who run their own retail operation or who are a long distance from a NZU store. We provide wholesale support to your shop and act as your wholesale agent with a Webshop.
We provide your uniform at wholesale and you determine the retail price. The best part? You retain the margin to use as you need to.
Parents have access to all of our usual retail services like Uniform Club with Zip and WINZ quotes also accepted.
RETAIL AND ONLINE
We proudly sell your uniform in one of our 20 dedicated uniform stores. Open six days a week, all stores are spacious and have ample parking.
Our stores are a one-stop-shop for everything to
do with uniforms including shoes, socks, bags and Uniform Club with Zip and WINZ quotes accepted.
Each uniform sold in-store is complemented by a full online retail site allowing families to order 24/7. Stores have trained Uniform Consultants and online support is provided via Chat or email.
SCHOOL CAMPUS SHOP
You provide the space and we'll take care of everything else. We run your uniform shop from your school campus and provide the stock, staffing, and changing rooms. It's all the benefits of a real store, with the convenience of being on-site.
This is a popular service for schools, especially when we don't have a NZU store nearby.
This full retail service gives parent's access to our Uniform Club, with Zip and WINZ quotes accepted.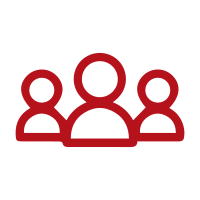 YOUR DEDICATED ACCOUNT MANAGER
Our Sales and Account Managers form strong working relationships with our customers.
They will work with you on all aspects of your uniform design through to delivery and ongoing management:
Liaise with our design team
Organise sampling
Arrange logos for approval
Create specialist team uniforms
Respond to account queries and sponsorship orders
Help with stock control and ordering.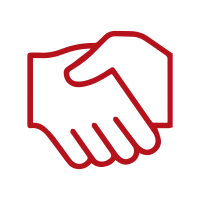 CUSTOMER SERVICE
Our Customer Service team can assist with all queries via phone, email or web Chat. We can help with:
Online customer queries
Business, sport team or school orders for special events
Provide invoice and statement assistance
Help with tracking orders
And more.
SPONSORSHIP
COMMITTED TO SPONSORSHIP
Here at NZ Uniforms, we believe in supporting the schools and communities of New Zealand.
We are committed to a purpose that's bigger than just our business; our schools and community partners contribute massively to New Zealand's ongoing success socially, environmentally and economically. We are passionate about this country and we want it to continue to flourish.
That's why helping schools to build a strong sense of their own identity and a sense of belonging with their students inspires us. The reality is that many schools operate with limited finances and often need to raise additional funds. Our school sponsorship programme, CREDO, helps the fundraising efforts of hundreds of schools across the country.
Each of our retail schools has its own CREDO online web-portal service. This gives your school's principal, business manager or other staff access to retail sales and stock figures, sponsorship balances, invoices and statement balances, and allows them to order vouchers.
Getting behind our local communities is important to us too. We proudly support many not-for-profit organisations New Zealand wide. To see if we can help you, please talk to one of our team.
COMMUNITY
NZ Uniforms enjoys being involved in the community.
Our team regularly supports our school teams on the sports field, court, or at the pool. We enjoy our involvement at school prize giving's. We're inspired by the talented students that our schools produce.
We also partner with Surf Life Saving New Zealand whose hard-working beach volunteers proudly wear our CODE-branded beach uniforms.
COMMUNITY
SUSTAINABILTY
We are conscious of our impact on the environment. We're a small company, but we believe that every small change contributes to the wider effect.
We've phased out plastic shopping bags, and introduced our uniform recycling programme.
We are continually working with our supply partners on packaging and shipping alternatives to conserve our planet's precious, finite resources.
"Glenfield College has been delighted with the service and communication from NZ Uniforms. Introducing a new uniform can be challenging, yet the follow-up and attention to the numerous requests from the school made it a seamless transition. The community is very proud of the end product."
Paul McKinley, Principal
Glenfield College
"In the rapidly changing economic environment we exist in, the stability of a relationship with a company such as NZ Uniforms is valued. They bring a high quality, reliable and principled approach to the business of school uniforms. We have been very happy with the relationship that we have had with NZ Uniforms for nearly nine years now."
Greg Fenton, Principal
Havelock North High School
"I've been purchasing both on and off field apparel on behalf of the NSRFC for over 20 years. In that time we've dealt with many suppliers. 10 years ago we found NZU and since then my voluntary role has gone much smoother. Wonderful people to deal with on all levels and their keenly priced product is exemplary, we wouldn't go anywhere else!"
Max Webb, Chairman
North Shore Rugby
"NZ Uniforms have been a key supplier of Auckland Grammar School for more than 10 years. We have built a great working relationship with NZ Uniforms over the years and we know we can rely on them to provide a quality uniform of the highest standard, which the boys continue to wear with pride."
Tim O'Connor, Headmaster
Auckland Grammar School