Sustainability and Ethical Trade
Sustainability and Ethical Trade
---
Our Commitment
NZ Uniforms are proud of our commitment to making sustainable apparel by caring for people and the environment.

We have a commitment to only work with factories and suppliers that have ethical labour policies and provide safe and healthy working conditions.

We insist on no forced or child labour, no harassment abuse or discrimination, fair wages and benefits, fair hours of work and sound health and safety practices.

We expect our supply partners to be committed to safe environmental practices, to use their resources wisely, and to be continually looking for ways to improve and/or reduce packaging and other raw materials.

Whilst we do have a requirement to ship our products from overseas factories, we put much effort into ensuring that orders are consolidated and shipped by sea in bulk and use air freight as a last resort option.

Furthermore, NZ Uniforms are committed to reducing our footprint locally by encouraging our shoppers to use our recyclable and reusable paper bags or better still their own or no bag, our drive to be paperless and to re-use packaging wherever possible, our pre-loved and obsolete uniform recycling programme, our internal office recycling programme, and our commitment to use air travel only when necessary.

At NZ Uniforms, our why is to make uniforms universally accessible giving everyone the opportunity to present their brand to its best potential. Our commitment is to provide uniform apparel to meet that why, without compromising our belief that operating responsibly, taking care of our employees and supply partners, and by including sustainable solutions into our business are integral to our success and growth.
---
About Sammy
---
NZ Uniforms are mindful of our footprint on the environment and are continually working towards ways to reduce this.

Our goal is to be as sustainable as we possibly can within the environment that we operate in.

Recently, we introduced Sammy the Snapper is the NZ Uniforms Sustainability Ambassador.

Sammy was instrumental in the design and sourcing of the NZU paper shopping bags used by our retail stores.

We are also continually working with our supply partners to ensure packaging is as minimal, and uses as much recycled and recyclable materials, as possible.

NZ Uniforms are continually looking for ways to work with our staff, customers and supply partners on our sustainability policy and practices.
---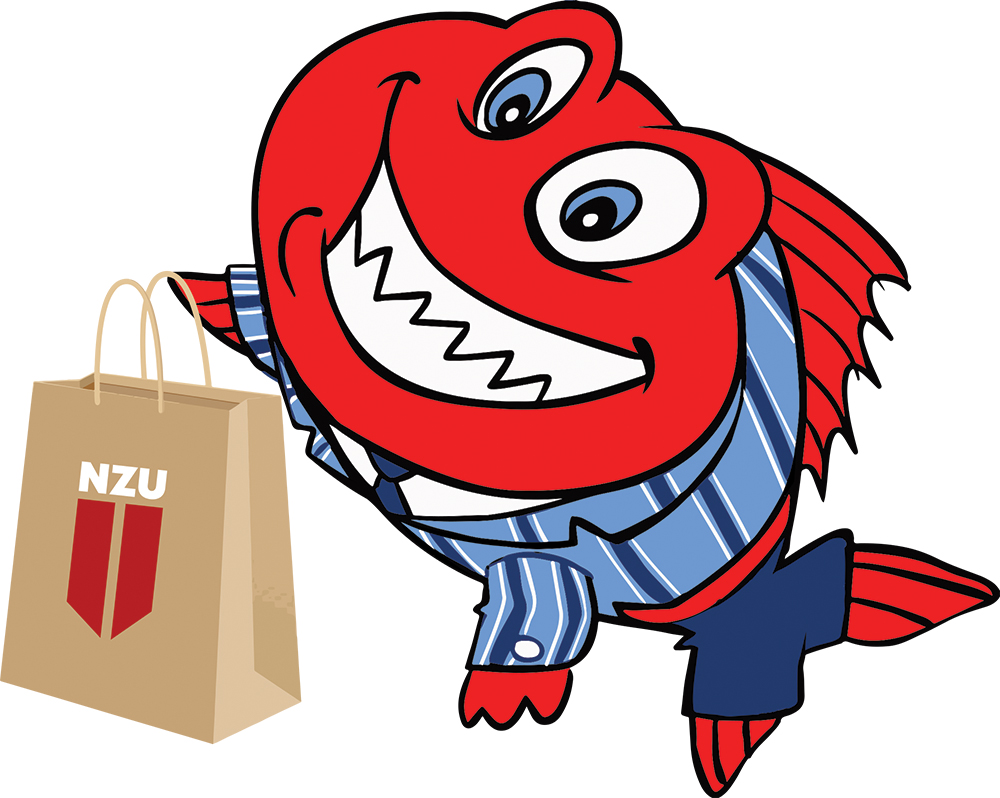 Here's a brief word from Sammy:
Hi my name is Sammy Snapper.
I'm the new fish on the block in the Sustainability Department at NZ uniforms.
What do you think my first job was?? You guessed it – get rid of those plastic shopping bags.
I don't want my mates in the ocean to be hurt by those nasty bags.
That's a good start for day 1 on the job I reckon!
Cheers
Sammy