References
Otumoetai College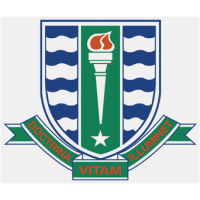 3 September 2015
Dear Tracy
Re: Sponsorship
This is a letter to formally recognise the significant contribution that NZ Uniforms made towards Otumoetai College Rugby this year.
NZ Uniform's financial commitment was greatly appreciated by the school's rugby management and the First XV players.
The sponsorship enabled the school to provide the outfitting of the players into shorts that looked professional and were of the highest quality.
Our goal was to ensure the sponsorship deal be mutually beneficial and that our rugby players expose your company positively out in the community.
Through rugby, our players and rugby staff, acknowledge that they have a responsibility and commitment in profiling your company in an effective and dignified manner.
Importantly, please contact us if there is a way we may be able to assist you. The rugby administrators at the school recognise that to sustain pertinent sponsors, then we have an obligation to contribute to your company.
Yours sincerely
R Brown
Coach
B Farthing
Acting Principal
Maraetai Beach School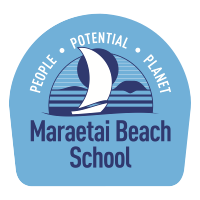 To whom it may concern
Steve and the team at NZ Uniforms took over our uniform at the start of 2015. Steve made the entire transition very easy and we have been delighted with the service and quality of uniform ever since. The website makes it easy for our busy parents to buy uniform as well as it being offered in store.
Yours Sincerely
Mark Keenan
Principal
Auckland Grammar

December 2009
To Whom It May Concern
Auckland Grammar School is very proud to be associated with Canterbury Clothing of New Zealand.
Over a year ago the School tendered for a contract to supply the School's sporting uniforms. Auckland Grammar School is a school associated with excellence and we were very keen to be associated with a clothing company who shared the same values as our school.
When the companies tendered for the contract, Canterbury clothing was by far the most professional; they had researched the requirements of the school, and brought with them a range of clothing that would suit the needs of our athletes.
Having secured the contract at Auckland Grammar School, Canterbury Clothing continues to provide the quality, service and expertise they promised . There range of clothing is practical and suits the needs of the sports and the athletes.
Their service is very good and their sales team do all that is possible to keep the school informed of new products, orders and special offers.
Auckland Grammar School enjoys a worldwide reputation in sport and we as a school are very proud to wear the Canterbury logo. We look forward to a long and positive relationship with Canterbury Clothing.
Grant Hansen
Director of Sport
Auckland Grammar School
Breakfast Club's Sports Academy

25 March 2014
Our organisation, Breakfast Club's Sports Academy, has been using NZ Uniforms now for the past three years. We have been a client of Steven Hunter, for the past 6 months and have found him very prompt, professional and most willing to ensure that we are getting the most value in the decisions that we make.
We look forward to continuing our relationship.
Steve Family
Evans Bay Intermediate School

Feb 4th 2014
To whom it may concern
Evans Bay Intermediate decided late in 2012 to change the way that we managed the sale of uniforms.
We are now using NZ Uniforms and this is working extremely well.
The advantages to us as a school are:
No more uniform stock in various areas stored around the school
No more school funding tied up in uniform stock
No more paying staff to manage the uniform selling days during the holidays
Reduced workload for our secretary who used to do all the sorting, checking off, invoices etc with selling uniforms at school. She has more time to do other things, things more to do with children's learning!
We have not looked back since changing over to NZ Uniforms. It has been a great thing for us as a School. I would strongly recommend it to any school that has uniforms. We have always dealt with Fraser, and he has always been lovely to deal with.
Mrs Wendy Esera
PRINCIPAL
Evans Bay Intermediate
Glenholme School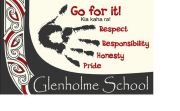 Kia ora Kathleen
I would like to take this opportunity to acknowledge Michelle and her assistant at the Rotorua NZ Uniforms Retail Store.
Personal experiences and professional engagement has been outstanding. Costumer service is always efficient and effective. Michelle is proactive in her communications with Glenholme School and is developing a great relationship with not only myself but with our parents and whanau. Parents of Glenholme School students have also commented on the fantastic and helpful service they have received.
Their time, consideration and effort is truly appreciated by our Glenholme parents and whanau and your customers.
Noho ora mai
Nancy Macfarlane
Principal Glenholme School
Havelock North High School

9th June 2013
To whom it may concern:
Havelock North High School after careful consideration of several options, made the decision to align our school with New Zealand Uniforms, as our preferred school and sports uniform supplier.
We have felt totally vindicated with this decision, as all aspects of the relationship including design, supply and follow up, have been exemplary.
I would like to acknowledge the efforts of all members of the New Zealand Uniforms team, from David and Mary at Head Office, through to our own Sales and Sponsorship Manager Johnny Thurlow, for the excellent support that they have given us in all aspects of the transition.
Their responses to requests and queries, has always been timely, and their desire to assist us in making the best choices in garments and fabrics has been obvious.
We look forward to continuing strengthen the relationship we have with them.
Greg Fenton
PRINCIPAL
Howick College

March 7th 2014
Reference Sarah Taylor
To the Team at NZ Uniforms / CCC New Zealand:
Just a quick note to express my complete satisfaction with the service myself, the PE department and Sports Department have received from Sarah since the start of the 2014 school calendar year.
Sarah has visited the College every Tuesday afternoon, sometimes staying to well after 4.30pm, with up-to date information on products, prices and availability. Her product knowledge is exemplary and has a real affinity with NZ Uniforms and the CCC brand.
And I do know she has to then travel back to the North Shore in typical Auckland traffic, however never once has she rushed the meeting or not listened to our thoughts or not answered our enquires before leaving !!
All our product inquires including quotes are dealt with promptly and efficiently.
Sarah is always a pleasure to have visit, she is pleasant, positive and enjoys the interaction with our team here.
NZ Uniforms and CCC should be very proud and lucky to have such a wonderful person on their staff.
Respectfully yours.
Chris Hull
Director of Sport
Howick College

April 11th 2014
Reference Sarah Taylor
As the Director of Sport here at Howick College since 2002 to the present I have had a number of dealings with hardware and uniform suppliers over this period.
Since 2009 I have had the pleasure of dealing with New Zealand Uniforms in relation to hardware products for sport, playing uniforms for our sports teams and supply of touring clothing and uniforms for national and international tours.
The service from NZ Uniforms and in particular the NZ Uniforms rep, Sarah Taylor, has been outstanding. Sarah's professional support and information on products has been invaluable as has been her personal approach which has made dealing with the company a real pleasure.
Any information or quote required is available within 2 working days and upon placing an order it arrives at our office within 3- 4 days. If it hasn't, then Sarah will phone to explain why there has been a delay and rectify the situation.
Over the last 4 years we, Howick College, have replaced a number of our playing uniforms with the CCC brand supplied by NZ Uniforms. The uniform design is our own personal design that cannot be copied by any other school, club or organization. Rugby, Netball, Boys and Girls Football and Hockey. We have also supplied our coaches, managers and volunteers with Polo's, and tracksuits which are uniquely our style and colour.
NZ Uniforms service with these orders has been outstanding from the time of request, to order conformation to delivery. The quality and range of all products and clothing has been excellent.
Because of this service Howick College have now requested that NZ Uniforms supply the College day uniform. Shirts, shorts, blouses, skirts, ties, jerseys, blazers, jackets and tracksuits along with any other clothing or gear item if requested.
We, the Howick College Sports Department, look forward to continuing this relationship with NZ Uniforms for many more years to come.
Chris Hull
Director of Sport Howick College
Kristin School

To whom it may concern
New Zealand Teamwear and Kristin have been in a partnership for over 8 years now, working together to develop a range of sportswear, PE uniform and more recently formal uniforms, that's image in line with our School vision and reputation.
We believe the quality assurance that comes with a brand like Canterbury has gone a long way in providing for that image.
We have an excellent Account Manager who consistently communicates with our team on aspects of the design, manufacture and ordering process. The personnel approach, professionalism and the "Extra Mile Altitude" shown by the NZ Teamwear team, has built a mutual respect and trust that can only be earned through fantastic customer service, in addition the sales support team means when I am unable to reach my Account Manager, there is always a person at the end of the line who is capable of answering queries and providing solutions.
We are confident that with the breadth of 'off-the shelf' options available of NZ Teamwear a solution to even our smallest garment requirements can be met and where those options will not suffice. NZ Teamwear's ability to custom make unique apparel to our school means they are able to provide garments that meets and often exceeds our expectations.
In the past 12 months NZ Teamwear has further cemented their commitment to us in providing warehousing at our uniform on consignment the opportunity cost for any School to purchase and then hold uniform stock is enormous. For NZ Teamwear to take on this cost is true testament to the kind of partnership you can expect from the organisation.
Not only the service provided a saving but the warehousing of our uniform by specialists in management of uniform stock has guaranteed continuity of supply in addition the secure online ordering site is a breeze to use and has allowed us to easily track stock orders and even customers. Better still any order placed online will be ot my door within 48 hours.
I would highly recommend NZ Teamwear as partner to you and your organisation for complete uniform requirements.
Regards
Lynda Tobin
Retail Shop Manager
Kristin School
Manukau Institute Of Technolgy

31 March 2014
Hi Steven
The MIT - School of Sport has established a supplier agreement with NZU for our student and staff uniforms. The key reason for choosing NZU has been their customer service and their commitment to a quick turnaround time for our orders and deliveries. We have had the luxury of having Steven Hunter as our Account Manager with whom we meet regularly to ensure all our orders and requests are attended for, and receive a high end professional service from Steven who works with us so we can identify and select the ideal garments for our needs budgets.
Regards
Fran Serrano
Project & Business Development Coordinator
School of Sport & School of Social Service
Monrad Intermediate School
"Great prompt service, and good quality garments, no job was too difficult, many thanks."
Maharata Nikora-Davis
Netball Manawatu

Hi Johnny
'Netball Manawatu has found NZ Uniforms, and Johnny Thurlow, friendly, fast and efficient'
Barbara Broederlow
Business Development Officer
Netball Manawatu Centre
Otago Boys' High School

To whom it may concern
Our relationship with NZ Uniforms began in mid-2013 when the firm established themselves in Dunedin.
The staff has been very professional ensuring that what was being stocked exactly matched our uniform requirements.
All contacts with NZ Uniforms staff have been friendly but efficient and a strong relationship based on trust and mutual respect has been established. Staff has also proven to be very obliging in the meeting of our various requests.
I would have no hesitation in recommending this firm to our school community.
Clive Rennie
Rector
St Dominic's Catholic Primary School

Hi David
I thought while it was fresh in my mind I would send you a quick email to acknowledge Sarah and all the hard work I know that she has done for our school in moving us from The Warehouse to your lovely new store in New Lynn.
She has made the whole process very simple for us and kept us up to date and informed throughout the process. It has been a pleasure to deal with her and if I have any queries she has answered them quickly and clearly.
I have been very impressed with her and she has made it very stress free move for me and I really appreciate that fact as working in a school can be hectic and stressful at times, so it was great not having to take on any extra worry.
Please pass on my sincere thanks to her and all of her hard work, we really have appreciated it.
Kind regards
Kelly Ah Fook
Administration Officer
St Dominic's Catholic Primary School
St John's College

To whom it may concern
I am very pleased to be able to write In support of NZ TEAMWEAR & CANTERBURY of NZ
This year we decided to change our uniform suppliers and, following a tender process involving several major suppliers, we have elected to go with NZ Teamwear & Canterbury. Our reasons for accepting their proposal are several not the least of which has been their willingness to work precisely with us in finalising the sports and College uniform requirements. They have provided full details of different styles and coatings, and have been quick to respond to any queries or issues we may have.
They also offer excellent benefits such as the facility to warehouse the school's uniform as well as retailing this in their shop which is situated in an easily accessible part of town. This has created space for the school to utilise in other ways and will make the procedure of ordering in the future much easier for the customers.
The warehousing system and shop is Inked with a website exclusive to the school, which will provide live updates of current stock as well as past orders, helping them to forecast for all future orders. The website also assists with any urgent orders that may be required by the school or parents. Very urgent orders can be delivered within 24 hours.
We have had a dedicated and reliable account manager specific to the school's wants and needs. She has been outstanding in providing prompt, efficient and friendly service and advice.
Obviously, a major benefit is the sponsorship and rebate that NZ Teamwear & Canterbury of NZ can offer, making it easier to provide uniforms and hardware to the students, teachers and volunteers that, otherwise, may not have been available. The uniform and sportswear garments are all of a high quality.
In summary, we have been very happy with the service provided by NZ Teamwear and Canterbury of NZ and can thoroughly recommend them to other schools who may he considering such a change of provider.
Ray Scott
PRINCIPAL
4 December 2009
Tahuna Normal Intermediate School

NZ Uniforms is the sole supplier of the Tahuna Normal Intermediate School Uniform as well as the supply of uniforms for all our sports teams.
NZ Uniforms have supplied quality clothing encompassing our school logo and have assisted us in the change of our uniform design.
We have found NZ Uniforms to be friendly and professional at all times.
Paula Chittock
Executive Officer
Tahuna Normal Intermediate School
Trident High School

27 March 2014
To whom it may concern
Jackie Walker NZ Uniform Rep
I am very pleased to recommend Jackie Walker Sales Representative for NZ Uniforms who has managed the implementation of our new look school uniform and the opening of the new 'NZ Uniform' shop in Whakatane.
We have been impressed with her drive, determination, and conscientious approach to ensure customer satisfaction. She has invested time and energy learning our needs and working with us to develop the best solution assuring our needs are met within time constraints. Mrs Walker has performed her role as a sale representative for NZ Uniforms well at all times; she is always proactive, enthusiastic and contactable and follows through with any commitments and assurances.
She is a very talented sales representative and I have no hesitation in highly recommending her to any organisation.
Yours sincerely
Lynette Bendikson
Principal's PA
Westlake Boys High School

29th July. 2010
Please accept the following as a reference towards New Zealand Teamwear.
Avondale College and New Zealand Teamwear have been working in partnership for close to 10 years. In this time, New Zealand Teamwear have been the sole provider of clothing for both our school and sporting uniforms.
The goods that we receive are of outstanding quality. They are well made, robust, bold and innovative. This enables our students and sports teams to work in their respective environments in comfort, whilst signposting to the wider community an image of which we are proud.
Their design teams are cooperative and understanding of our needs and we have received wonderful support from our sales representative Davin Wright who is always very responsive and accommodating to our needs.
Like yourselves, we are a large school and New Zealand Teamwear have the infrastructure to deal with the demand for such large quantities.
On the rare occasion that we have not been totally satisfied with the product delivered to us, New Zealand Teamwear have resolved the issues with little or no fuss what so-ever.
I can unreservedly recommend New Zealand Teamwear to you as an operation that will provide quality garments and quality customer service.
M Lewis
Principal
C J Healey
Deputy Principal
Wangapararoa College

11 February 2009
To whom it may concern
It is with great pleasure that I can recommend New Zealand Teamwear (Canterbury) to other schools looking for a reliable and high quality apparel supplier.
We have worked with NZ Teamwear for over 4 years since our inception and purchase all our sportswear and PE Uniform through them.
We love the quality of the Canterbury branded garments and their house range provides an excellent price pointed range for PE and other uniform items.
We have an excellent Account Manager Davina Wright who is in constant contact about lead times and design options. Davina and NZT are very professional and are prepared to do whatever it takes to make sure that everything goes smoothly.
The range on offer is simply huge form ex stock to custom make.
We also like the fact that we can get our pre embellished stock held at their warehouse free of charge and draw it down whenever we like. NZT hold our uniform on consignment so we only pay for it when we need it.
The web site they provide for us to order uniform is simple and easy to use and we can see what stock they are holding 24/7.
I would highly recommend NZ teamwear as a partner to you and your organisation for our complete uniform requirements.
Regards
Debbie Plant
Finance & Office Manager